Latest projects
Vivi Montecatini
Vivi Montecatini offers maximum comfort and wellbeing, thanks to cutting-edge technology and rationally designed, cosy homes, where high-quality materials translate to quality of life.
impresa rusconi + borio mangiarotti
via montecatini 5-7 milan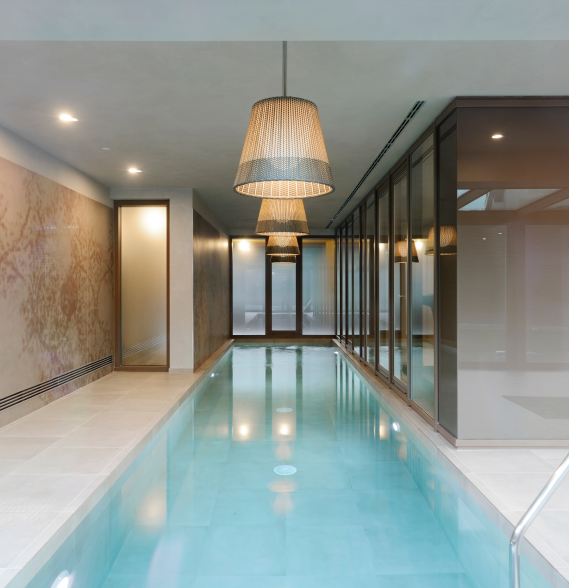 "Solari Living" is the motto that helps us describe Vivi Montecatini, the project we developed in the Solari area. The motto expresses both the idea of putting people and their well-being at the centre, and the vitality of the area—solare means "cheerful" in Italian. The historic Milan neighbourhood is full of shops, green areas, cultural activities and events.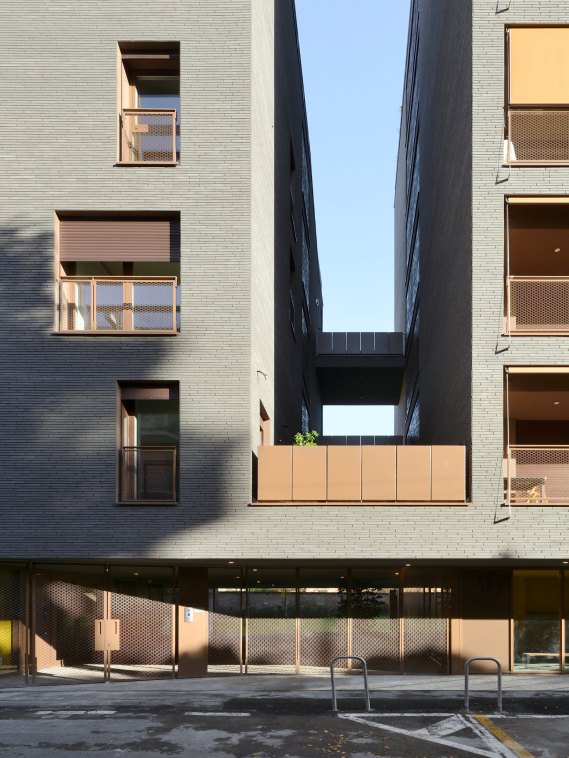 The perfect house in Solari
Together with Calzoni Architetti, a leading name in Milanese architecture, and our partners in this project, Borio Mangiarotti, we designed a forty-seven apartment building, set in a 2,600 square metre private park. We carefully studied the floorplans and focused on energy efficiency and facilities, which include the indoor swimming pool, open all year round, overlooking the garden.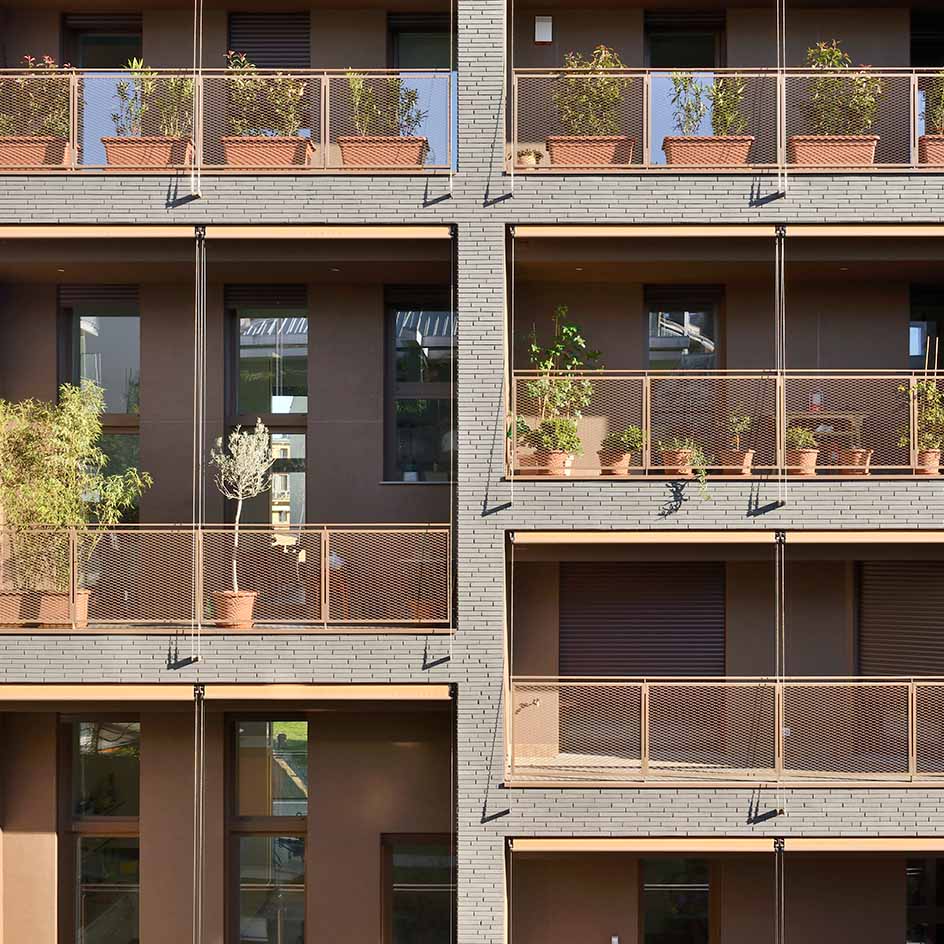 Rational planning
All flats are designed to offer modular spaces, from two- to three-room apartments, from multi-room apartments to detached urban villas with private gardens.
what it means for you
Choosing the home that suits you among the many solutions combining attention to aesthetics and the pursuit of comfort.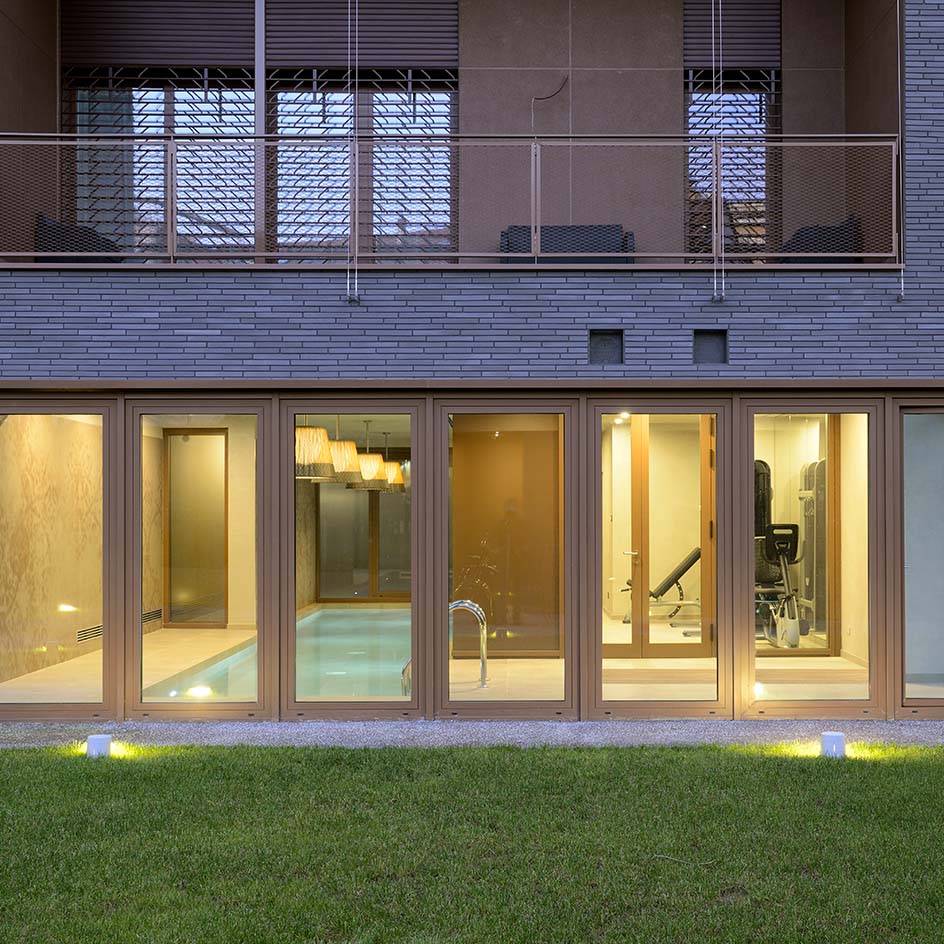 Common areas
The building has an indoor swimming pool that can be used all year round, 24 hours a day, for recreation or exercise, a shared garden and playground.
what it means for you
The wellbeing that comes from being able to swim or walk in nature without leaving home, all year round. Protected areas for your children.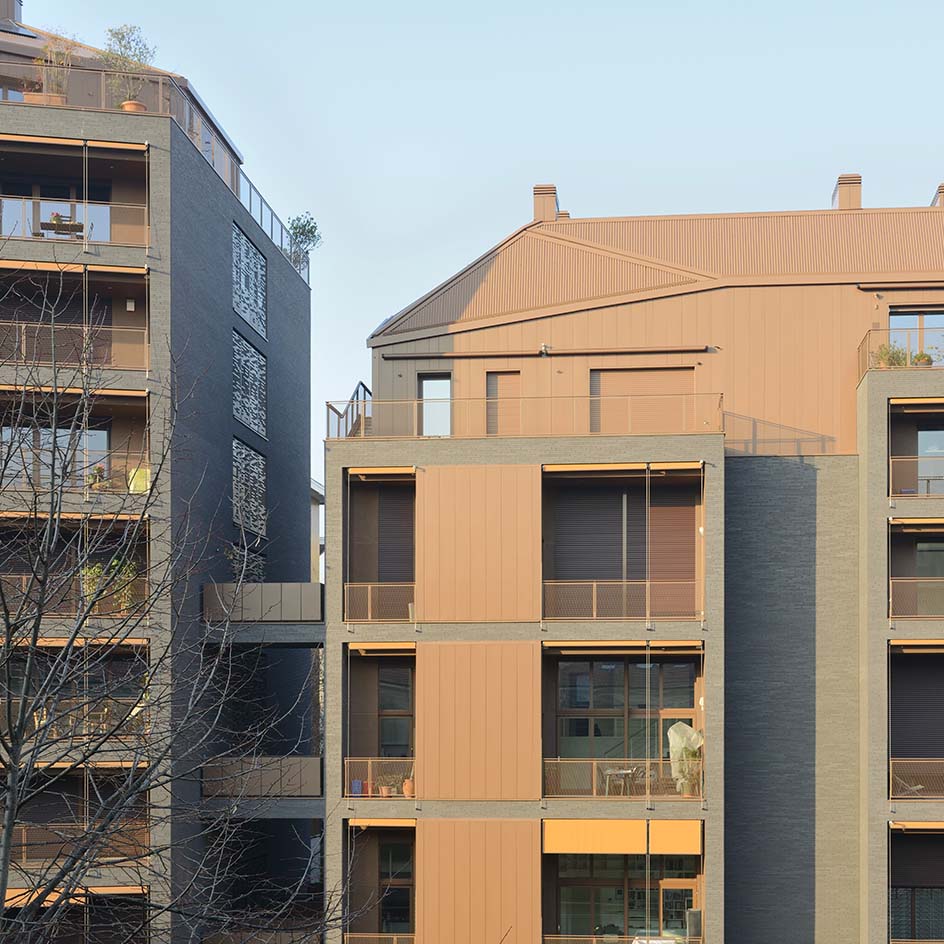 Energy efficiency
A water-based heating and cooling ceiling system, mechanical ventilation for air exchange, external insulation and quality windows and doors.
what it means for you
Reaching the right temperature quickly and maintaining it for a long time, enjoying a healthier and cooler environment even without air conditioning.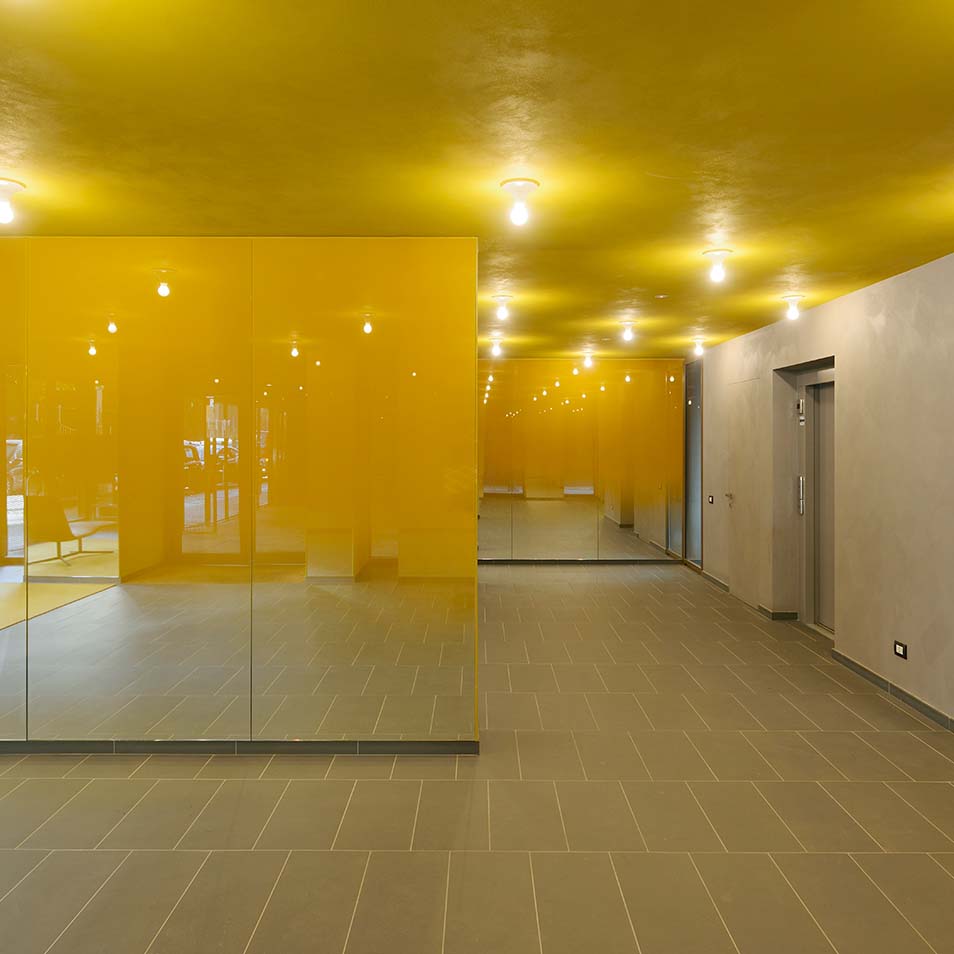 New technologies
Where required, we have integrated smart home services for lighting, burglar alarm systems, heating, solar blinds and air conditioning.
what it means for you
Always coming home to the ideal light and temperature conditions, for a more comfortable life. Optimised consumption and less waste. Optimised consumption and less waste.
chi siamo
Impresa Rusconi, cantiere di innovazione
Impresa Rusconi è una storica impresa di costruzione che opera a Milano da più di cent'anni. Alla cultura e all'eccellenza del costruire unisce oggi capacità imprenditoriali e conscenze finanziarie che l'hanno resa protagonista della trasformazione urbana milanese.