nòvAmpère
is a building surrounded by greenery. A cutting-edge development, designed today to be ready for the future.
impresa rusconi + gestimm+ mangiavacchi pedercini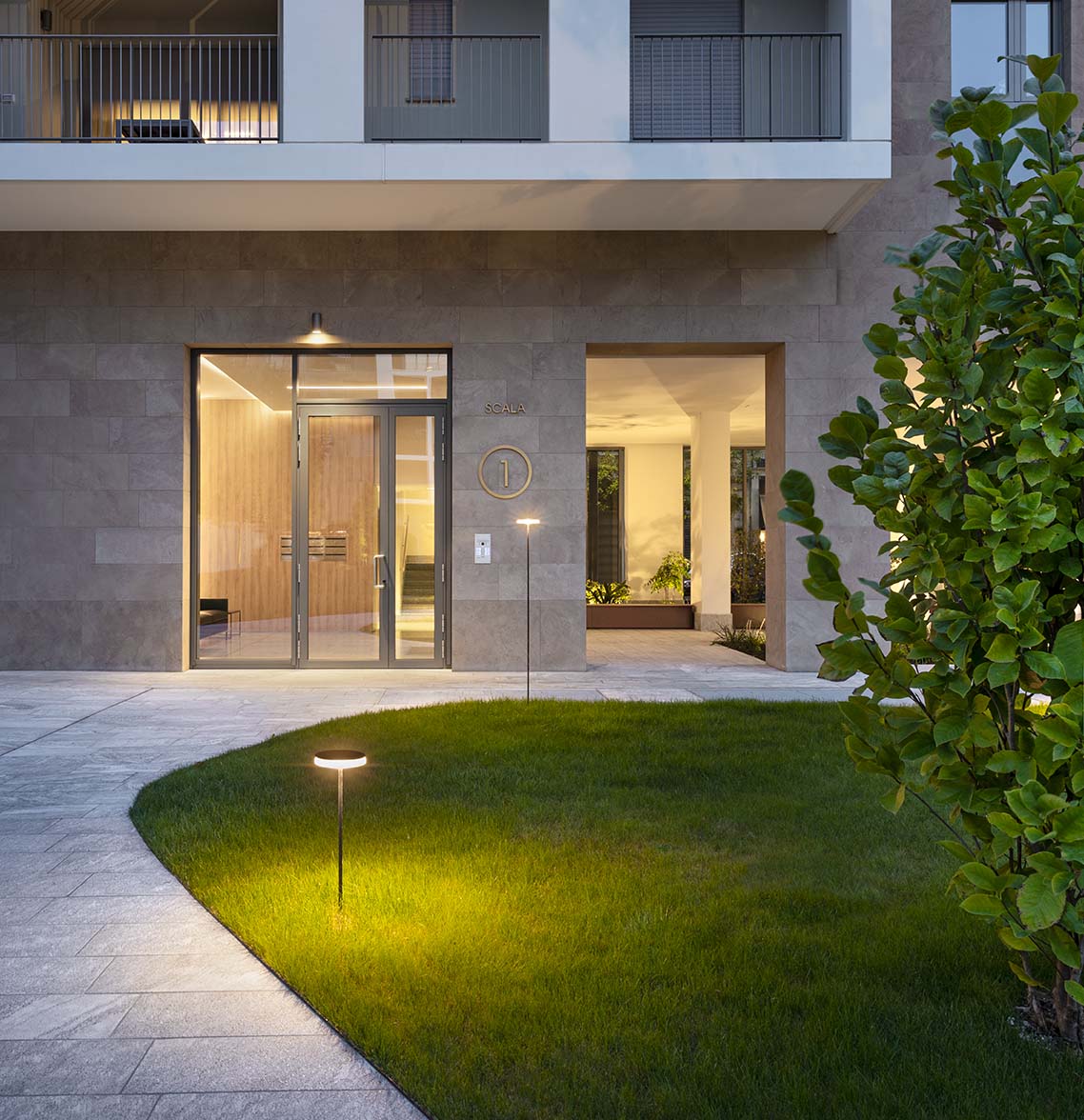 "Naturally ahead" is the motto of the residential development nòvAmpère. Completed in 2020, the building was acclaimed by the press as a virtuous example of sustainable construction. The first residential development with a smog-eating façade – the same technology used for Casa Italia at Expo 2015 – nòvAmpère was designed to be ready for the future, with a low environmental impact and great attention to green areas.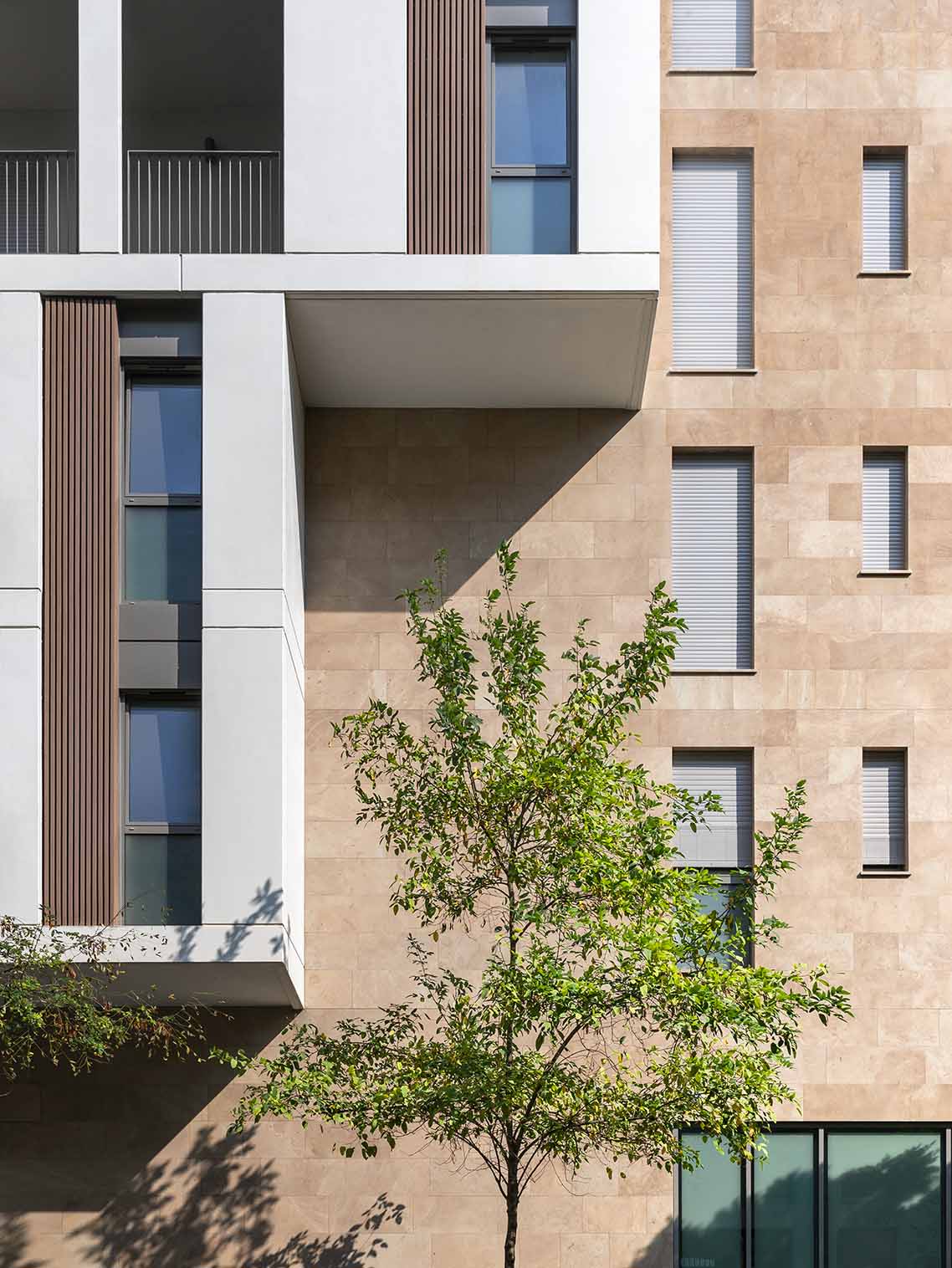 Innovation in the heart of Città Studi
Innovation is in the DNA of Città Studi, a historic Milan neighbourhood built to house the campuses of the Polytechnic University of Milan and the science faculties of the University of Milan. For decades, this was also the location of the local headquarters of the National Research Council, which were later abandoned. nòvAmpère was built precisely in this area. The development has brought new life to the neighbourhood, in line with its history of innovation.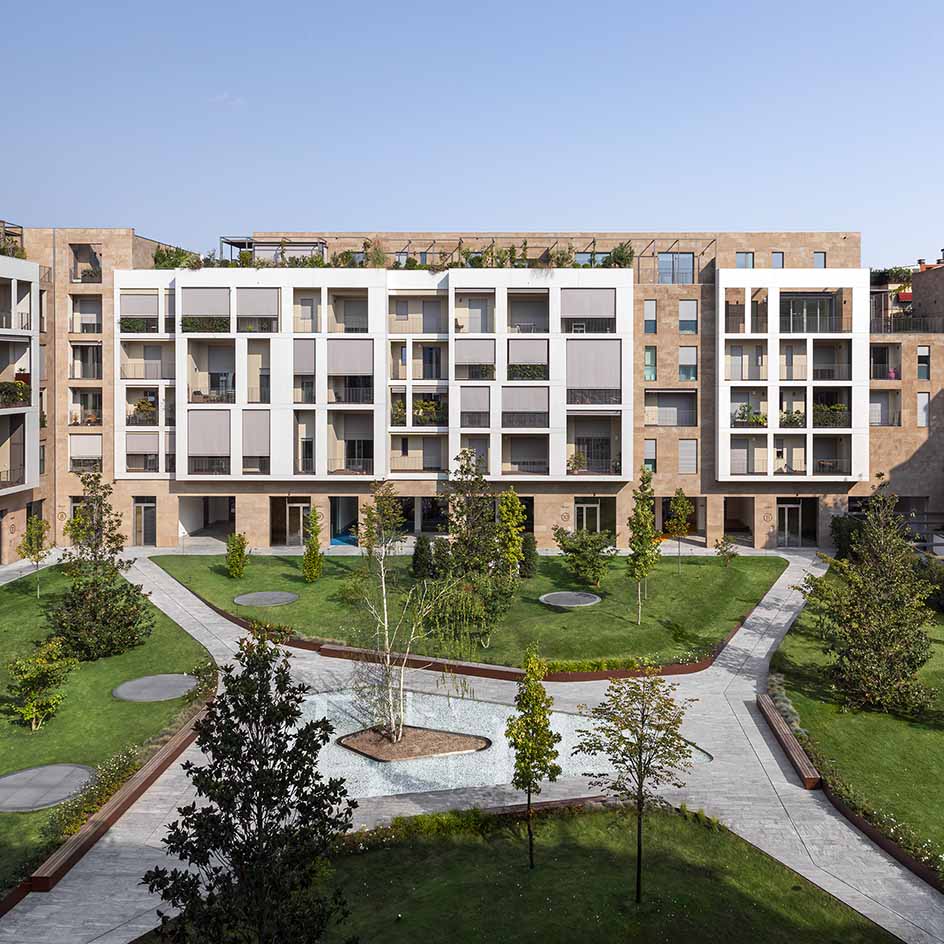 The park
The 4,000 square metre park is a unique green area in the city, with a large fountain in the centre: a private garden residents can also enjoy from their terrace.
what it means for you
Benches for relaxing in touch with nature, paths for jogging and a protected playground for children.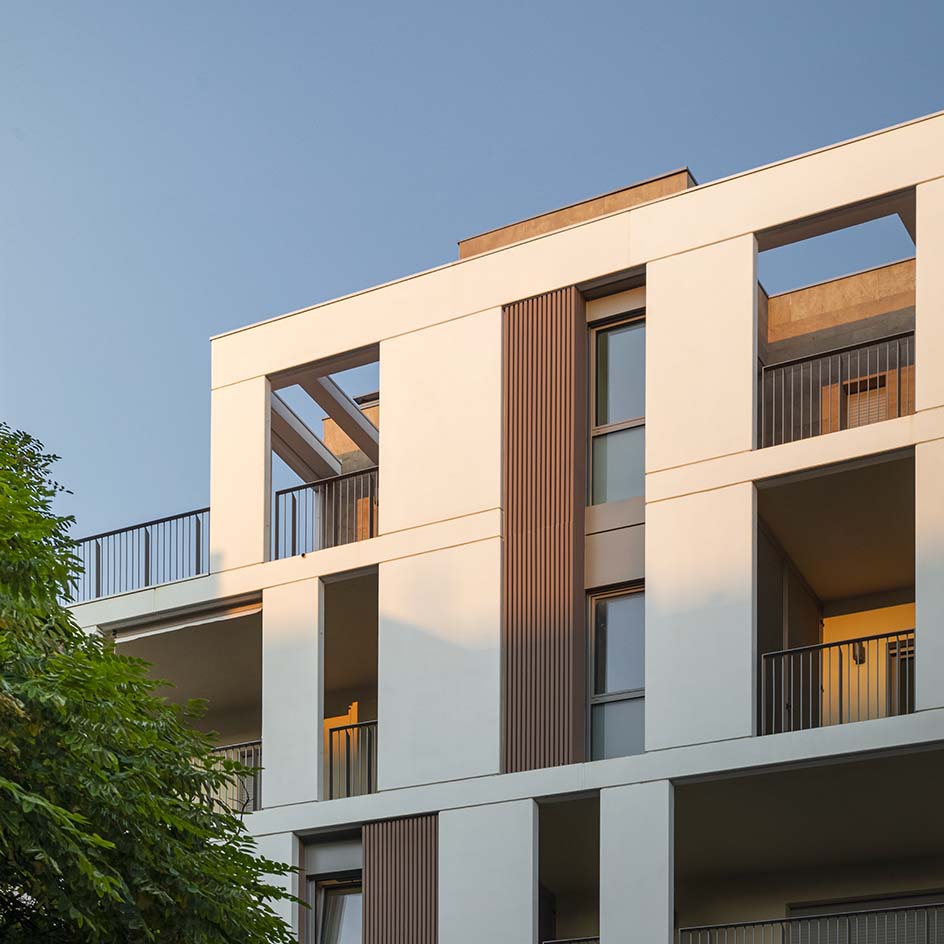 Sustainability
The homes are heated and cooled by geothermal energy, a clean and renewable energy source, while the buildings run on energy obtained from solar panels.
what it means for you
Apartments with the ideal temperature for living pleasantly and in harmony with nature, the highest level of comfort and savings in service charges.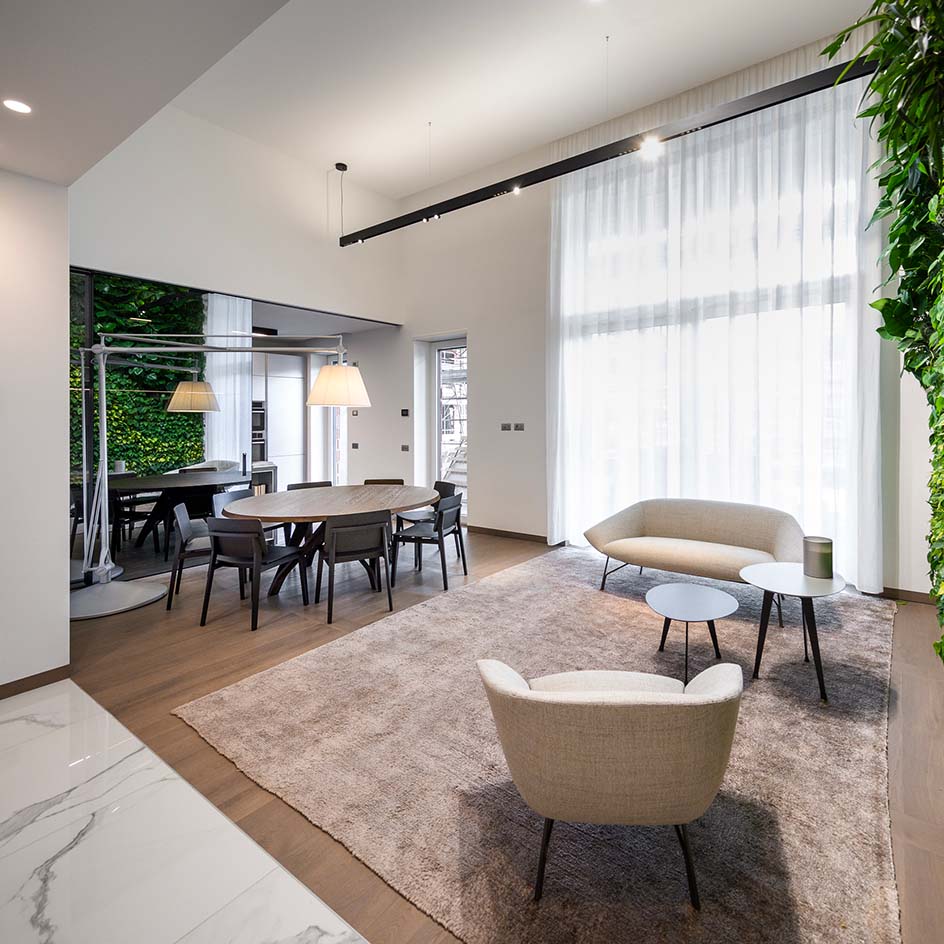 Double height ceilings
Many flats are designed with double height ceilings: the living room is more than four metres high and the house is one and a half storeys high.
what it means for you
More light and more volume ensure a better living environment, for an apartment offering the same comforts as a standalone house.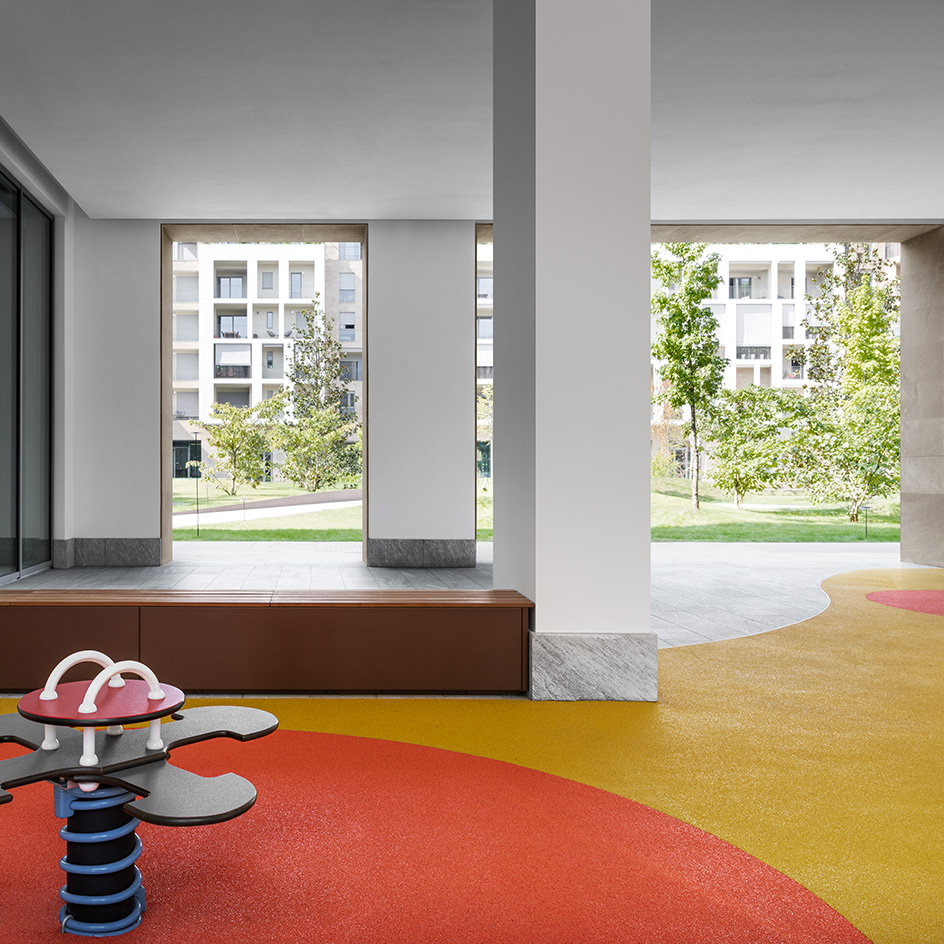 Exclusive services
The building has a 24-hour concierge service, a fully equipped gym, a co-working area and a playground for children.
what it means for you
The peace of mind of a person collecting your parcels for you; the convenience of exercising and letting your children play without leaving home.
nòvAmpère: contemporary design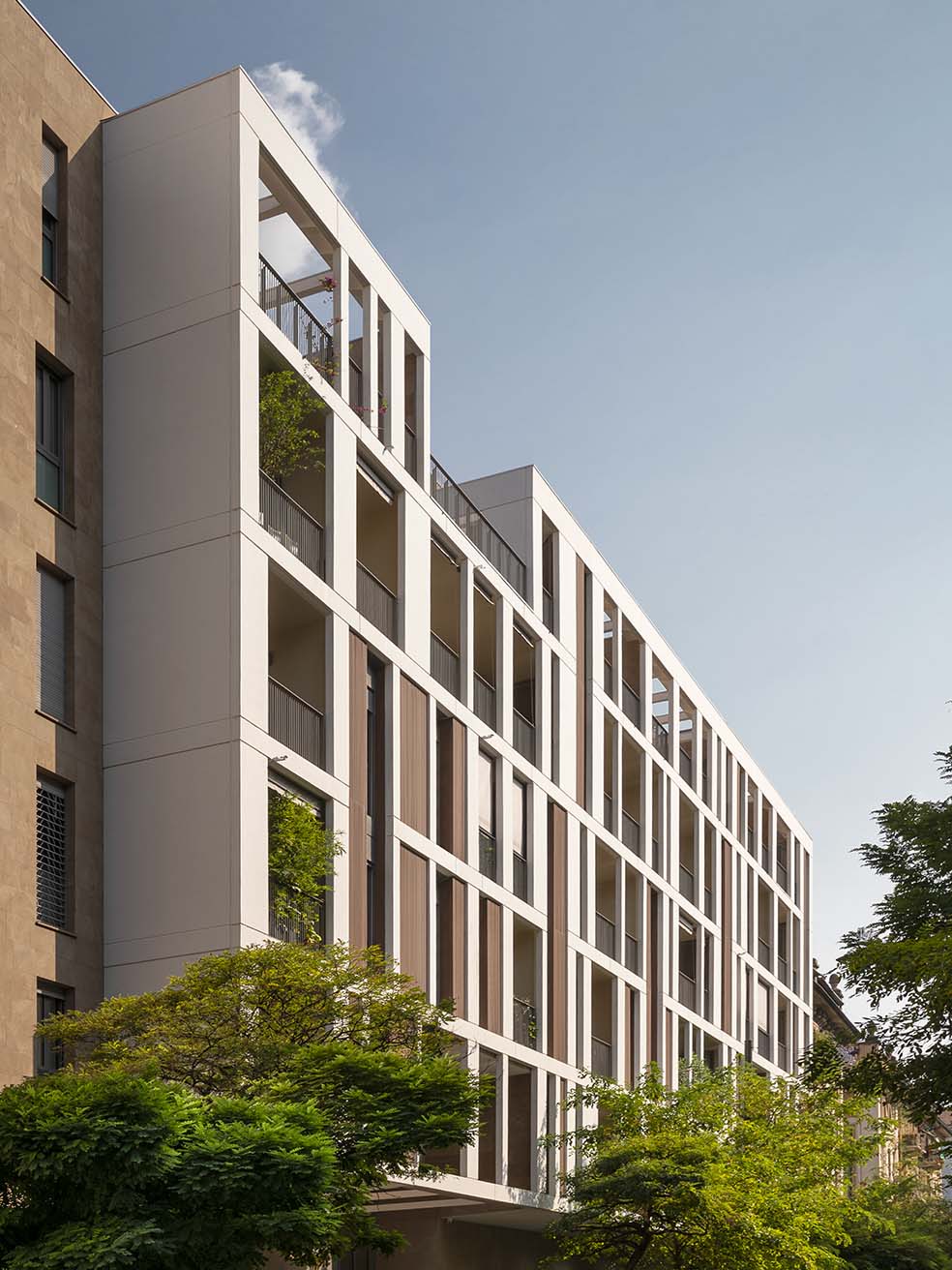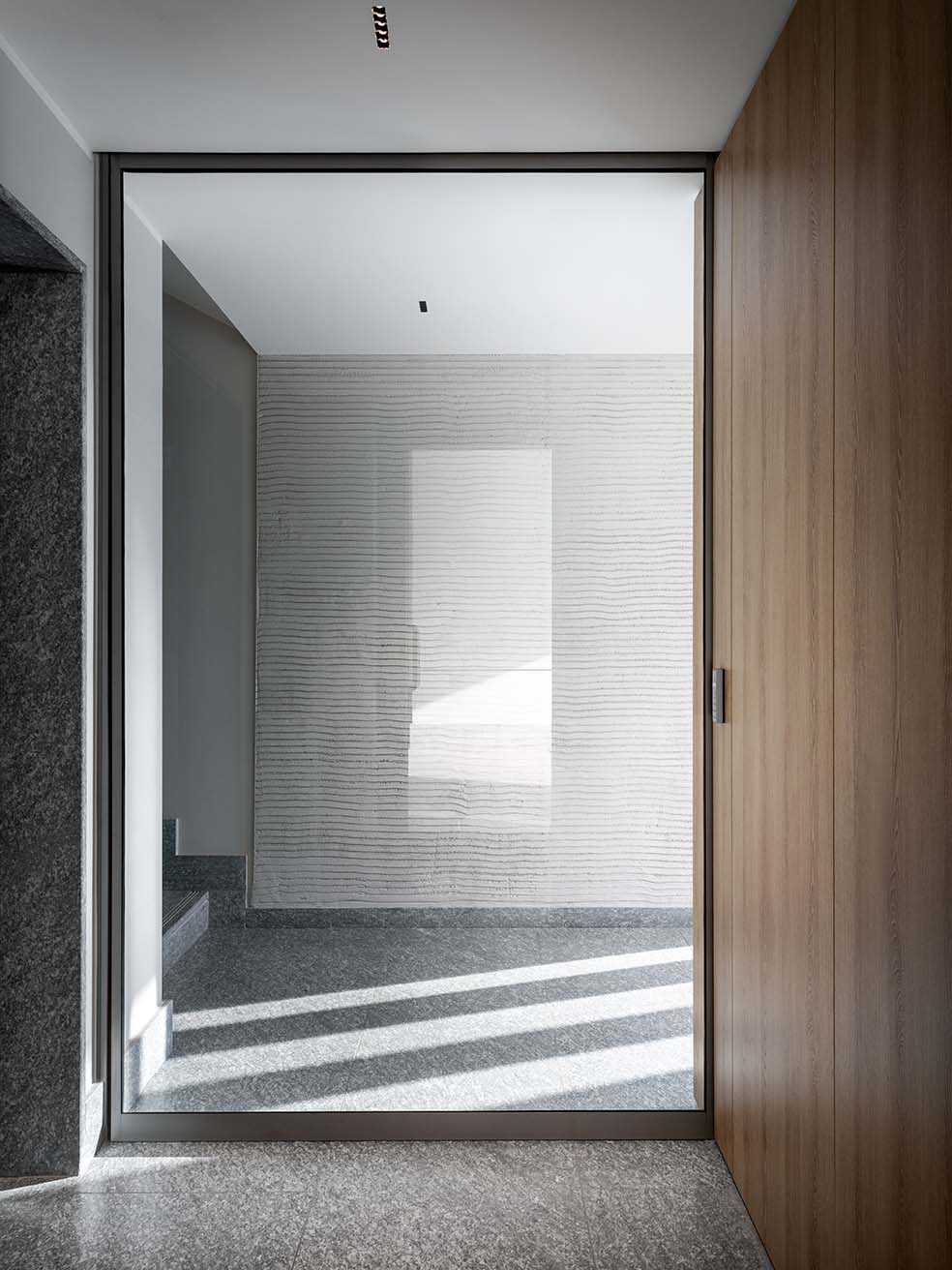 Its design is a distinctive element of nòvAmpère. The interiors combine attention to aesthetics and rationality: spacious rooms lit by large windows and high-quality materials make for a home that is a pleasure to live in.
The project was designed by Studio Beretta, a leading name in Milanese and international architecture. The three companies that designed and built it are Gestimm, Impresa Rusconi and Mangiavacchi Pedercini: solid, competent and reliable companies, who have been working for over sixty years in the development and real estate sector.
expected completion
3rd quarter 2019
actual completion
3rd quarter 2019
chi siamo
Impresa Rusconi, cantiere di innovazione
Impresa Rusconi è una storica impresa di costruzione che opera a Milano da più di cent'anni. Alla cultura e all'eccellenza del costruire unisce oggi capacità imprenditoriali e conscenze finanziarie che l'hanno resa protagonista della trasformazione urbana milanese.